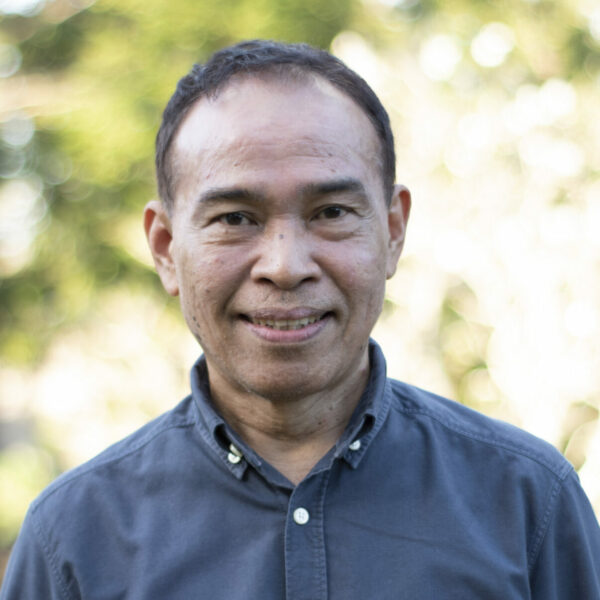 Dr. Inocencio E. Buot, Jr. recognized as UPLB Outstanding Researcher in the Natural Sciences (Senior Category)
The 2022 Outstanding Researcher in the Natural Sciences (Senior Category) is no other than Dr.
Inocencio E. Buot, Jr., a Professor of Botany at the Institute of Biological Sciences, College of Arts and Sciences. He is recognized for his exemplary work in botany and environmental sciences. Dr. Buot has written more than 200 papers, 65 of which were just published in the last three years, from his nine projects on ecology, taxonomy and conservation biology, addressing SDGs on clean water, climate action and partnership, among others. He is lead investigator in four of five ongoing projects, all anchored on the hypothesis that vegetation dispersion is influenced by a complex interaction of environmental variables. His current works led to the development of localized biodiversity conservation strategy (Localized Conservation Priority Index or LCPI), recognized by the Department of Science and Technology – Philippine Council for Agriculture, Aquatic and Natural Resources Research and Development (DOST-PCAARRD) as a strategy in prioritizing conservation of threatened species in forests over limestone in Samar.
Their studies in Samar, discovered new species, Hoya kaiganganiana (wax plant), Decaisnina tomentosa (mistletoe), Corybas kaiganganianus (helmet orchid) and Begonia normaaguilariae (begonia). Samar Island Natural Park, is now nominated for UNESCO's World Natural Heritage. Publications of Dr. Buot and colleagues were among the documents supporting the nomination. Incidentally, the genus Hoya is faced with identification issues, and Dr. Buot led the examination of leaf architecture or venation patterns as taxonomic marker to address the problem with the hypothesis that leaf architecture pattern is genetically fixed. A number of confusing species were investigated in IBS Plant Systematics Laboratory resulting in 12 publications on leaf architecture for the last three years. Dr. Buot's projects and his leadership enhanced the laboratory's capacity for instruction, research, and extension. A database with links at Conserve Kaigangan (https://kaigangan.uplb.edu.ph/index.php), is open to collaborative data mining. Short courses are available to anyone and an FB page, Plant Biology Herbarium 101, has been created for public awareness on the relevance of herbarium.
Impact of the research outputs of Dr. Buot on science and local communities earned him recognitions including the 2021 CAS Outstanding Senior Researcher, 2021 Achievement Award by the Philippine Society for the Study of Nature, 2021 Council of Fellows, Philippine Public Safety College, NRCP Research and Development Leader, ONE UP Professorial Chair Lecture in Botany, and UP Scientist, among others. Earlier, he was honored by a plant name, Hoya buotii Kloppenburg.
Dr. Buot began his teaching, research, and extension career at the Institute of Biological Sciences in 1998 after obtaining his PhD from the University of Chiba. He currently holds the highest faculty rank, Professor 12, and has been a UP Scientist since 2009.
— AL Rayos