To mark the 15th year of the UPLB-CAS Student-Faculty Research Conference (SFRC) and the college's 50th Founding Anniversary, UPLB-CAS is hosting the 1st National Student-Faculty Research Conference in the Arts and Sciences (NSFRCAS). This conference aims to highlight student and faculty research of science high schools and higher education institutions from different parts of the country, serve as an avenue for sharing of interests and expertise, and open opportunities for collaboration among participants.
Faculty and students are invited to submit extended abstracts for oral and poster presentations in Biology, Chemistry, Computer Science, Education, Human Kinetics, Humanities, Mathematical Sciences, Physics, Social Sciences, and Statistics. Submissions from interdisciplinary, multi-disciplinary, and trans-disciplinary fields are also highly encouraged.
REGISTRATION IS EXTENDED!
REGISTRATION IS FREE!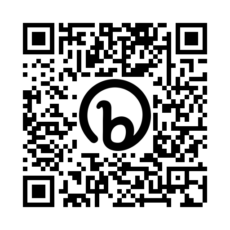 Please scan the QR code or click the link below and fill out the registration form:
Deadline for registration is on 24 November 2022.
Extended abstracts (in .doc or .docx format) and signed authorship consent form (in PDF format) must be submitted via the 1st NSFRCAS Portal.
DEADLINE FOR SUBMISSION OF ABSTRACTS HAS BEEN EXTENDED:
21 October 2022 – Deadline for submission of extended abstracts
30 October 2022 – Distribution of notice of acceptance
Day 1 | 28 November 2022 (Monday)
09:00 – 09:15    Opening Ceremony
09:15 – 09:45    Keynote Address
09:45 – 10:15    First Plenary Talk
10:15 – 12:00    Parallel Session I
01:00 – 01:30    Second Plenary Talk
01:30 – 03:00    Parallel Session II
03:00 – 05:30    Virtual Poster Session I
Day 2 | 05 December 2022 (Monday)
09:00 – 10:30    Invited Talks
09:00 – 10:30    Invited Talks
01:00 – 02:00    Closing Ceremony