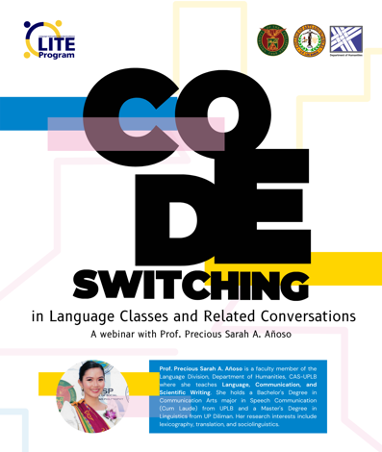 UPLB CAS LITE Program wraps up this year's webinar series with "Code-Switching in Language Classes and Related Conversations"
Wrapping up the webinar series of The UPLB CAS LITE Program this year was "Code-Switching in Language Classes and Related Conversations" held last 19 September 2022 via Zoom, with Asst. Prof. Precious Sarah Añoso, from the Language Division of the UPLB-CAS Department of Humanities as the speaker.
Gracing the event was the Dean of College of Arts and Sciences and Manager of the LITE Program, Prof. Maribel Dionisio-Sese. Dean Dionisio-Sese first thanked LITE Program's Coordinator and Assistant Coordinator, Asst. Prof. Kristine Adalla and Asst. Prof. Jerard Eusebio, respectively, as well as the other members of the team. She also commended guests who attended for undertaking the task of learning languages that would surely help broaden the discourse on the field.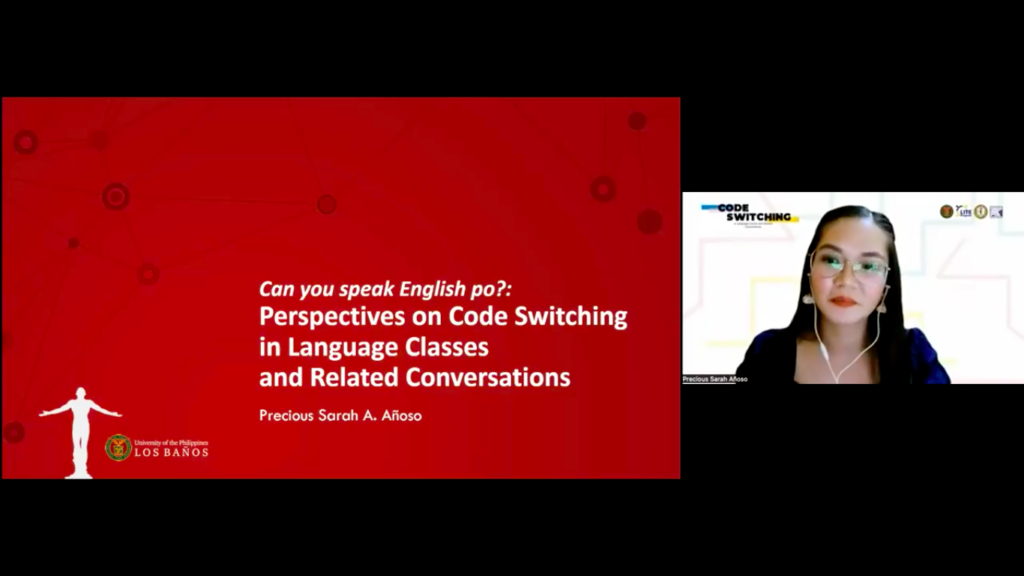 At the start of her lecture, Asst. Prof. Añoso established that the classroom's range had widened from just four corners into a bigger virtual world. She also addressed the possible motivations of both students and teachers for code-switching, as well as its possible effects on one's learning and/or teaching, especially in language classes, among other things. With the unraveling of the benefits and drawbacks that code-switching brings to learning, Asst. Prof. Añoso stated that within the classroom, the situation of teachers and learners regarding code-switching must be assessed in order to tailor fit the learning/teaching process to the needs of the specific parties involved. "It's not a one-size-fits-all," she emphasized, noting the flexibility education should have in order to bring out the best possible outcome for everyone.
The lecture proved to be enjoyable for attendees as questions were raised during the question and answer (Q&A) session which enriched the discussion. Moderated by Asst. Prof. Jerard Eusebio, the questions exhibited the passion of faculty and students for learning, digging deep into their own experiences during the Q&A.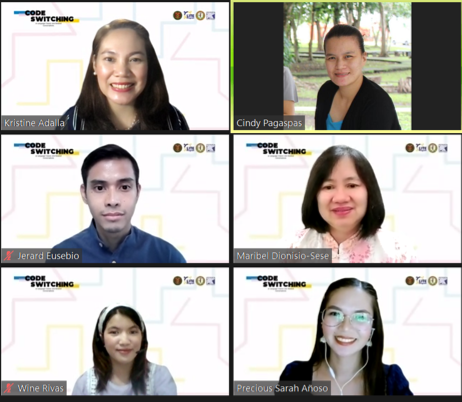 Ending the program was Asst. Prof. Kristine Adalla with her closing remarks wherein she affirmed and supported Asst. Prof. Añoso's statements. She highlighted that there is a need to keep in check with our linguistic realities which will benefit both the educators and the students. "Because when we do that, we can create a better learning environment for our students," she added.
The UPLB CAS LITE Program continues to have numerous projects in store, pursuing its mission to provide language training for international students and upholding what it stands for: Language Instruction Towards Excellence.
— EWS Rivas