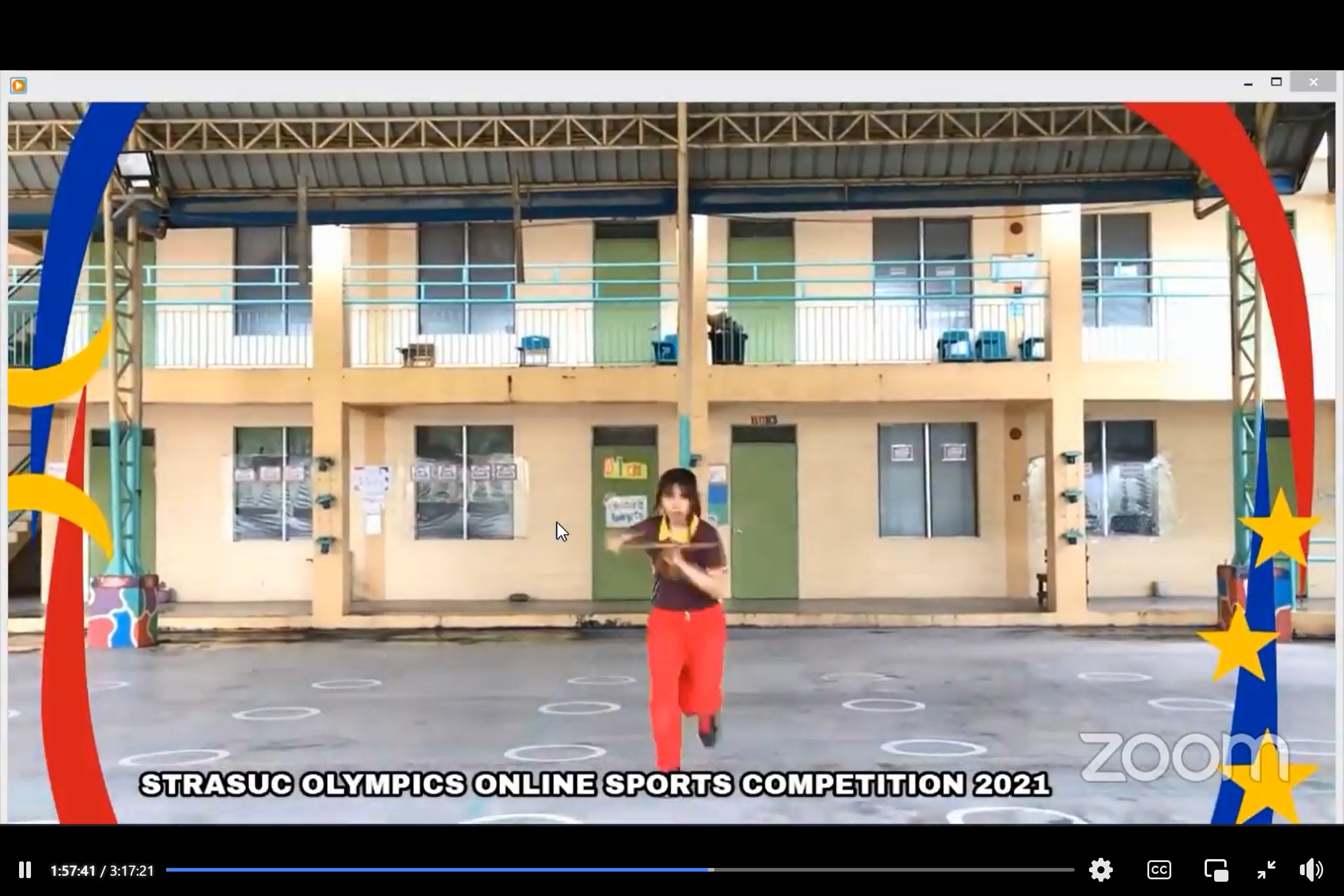 CAS student arnisador participates in
STRASUC 2021 Olympics
The College of Arts and Sciences' Angela Rozen B. Aguirre demonstrated her arnis skills at the Southern Tagalog Regional Association of State Universities and Colleges (STRASUC) Olympics last December 7, 2021. A member of the UPLB arnis varsity team, Aguirre was part of the seven-person contingent from the University of the Philippines Los Baños (UPLB) that took part in the said event. Aguirre competed in the women's non-traditional single weapon category, garnering 8.00 points (Judge 1), 8.28 (Judge 2), 7.00 (Judge 3), 8.26 (Judge 4), 8.44 (Judge 5).
The regional multi-event Olympiad was held with the theme "Still Thriving Amidst The Pandemic." Twelve universities and colleges from Region IV-A and Region IV-B had participated in the annual sports fest, which ran from December 6 -10, 2021. The chair of the CAS Department of Human Kinetics, Rowena D. Cardenas, and varsity coordinator Marie Tonie A. Salangsang headed the UPLB contingent.
STRASUC is among the regional sporting events that have been held since the 1970s for student athletes in the Southern Tagalog region, the first one being the Southern Tagalog University and College Athletic Association (STUCAA). Considering the limitations brought on by the still ongoing pandemic, STRASUC's events were limited to arnis, karatedo, taekwondo and, for the first time in the regional Olympics' history, Mobile Legends: Bang-Bang multiplayer game.
Batangas State University, Laguna State Polytechnic University, Southern Luzon State University, and University of Rizal led the medal tally at the end of the five-day regional Olympiad. The University of Rizal System won as overall champion in the arnis.
— RJ Asuncion