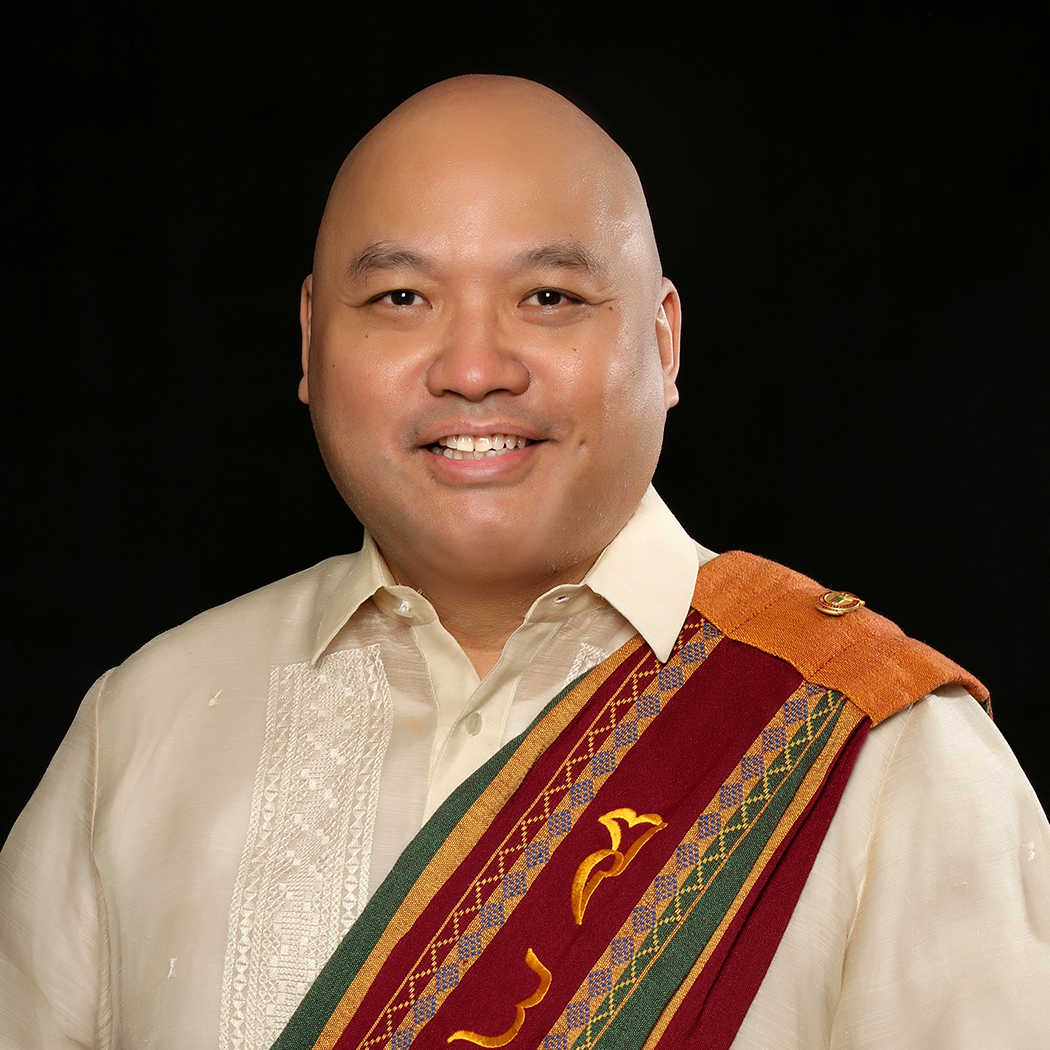 Emmanuel S. Baja, DSc
Research Professor
Exposure Assessment, Epidemiology, and Risk Lab
Institute of Clinical Epidemiology, NIH UP-Manila
Emmanuel S. Baja is a Research Professor at the Institute of Clinical Epidemiology, National Institutes of Health (NIH), UP Manila, with a secondary appointment as a Clinical Professor at the Department of Clinical Epidemiology, College of Medicine, University of the Philippines Manila. He is a Department of Science and Technology (DOST) "Balik" Scientist and a "Balik" Ph.D. recipient under the expanded modernization program of the University. Baja finished his Doctor of Science in Environmental Health with a concentration in Environmental Epidemiology degree from Harvard University T.H. Chan School of Public Health. He also received two Master of Science degrees in Environmental Health Sciences at New York University and in Applied Mathematics at the University of the Philippines Diliman. He earned his Bachelor of Science in Agricultural Chemistry, cum laude, at the University of the Philippines Los Baños.
Baja's research interest includes HIV, medical cannabis, functional food, mental health, heavy metals, and air pollution health effects. He has studied associations between heavy metals and ambient black carbon air pollution and adverse cardiovascular and respiratory health effects. Dr. Baja was the Principal Investigator of a PCHRD, DOST grant that created the Metro Manila Development Authority Traffic Enforcers' Health Study Cohort and assessed the response of traffic enforcers to heavy metals and ambient black carbon air pollution. The study's results were used as evidence for policy recommendations regarding MMDA traffic enforcers' hazard pay. In addition, Dr. Baja looked at the indoor air quality of the Philippine General Hospital: microbiological quality of the air, the association between hospital-acquired infections and type of ventilation, and the characterization and source apportionment of indoor particulate matter 2.5 microns in the naturally ventilated Pediatric and Medicine wards and mechanically ventilated Central and Neonatal Intensive Care Units.
Furthermore, Dr. Baja was the Principal Investigator of a Medical Research Council-UK and PCHRD-DOST Newton-Agham grant. The HIV Gaming, Engaging, and Testing (HIV GET) project created, developed, and piloted in partnership between researchers from Liverpool School of Tropical Medicine, UK, and the University of the Philippines Manila, the digital advocacy gaming application "Battle in the Blood" (#BitB). The gaming app #BitB aimed to address the barriers to HIV testing, counseling, and treatment in the Philippines due to stigma and fear of being excluded specifically among men who have sex with men and the adolescent and young adults. Moreover, Dr. Baja is the Principal investigator of several Philippine Institute of Traditional and Alternative Health Care funded grants, including the development of a research agenda for medical marijuana in the Philippines, the assessment of the social and economic costs and benefits of allowing access to medical cannabis by Filipino patients, and the examination of consumption of fermented rice wine (Tapuy) and lees impacts on Alzheimer's disease and early signs of Dementia. Dr. Baja has a diverse range of research topics with local and international
collaborators from various fields of expertise; his work incorporates environmental and occupational health, epidemiology, public health, biostatistics, and applied mathematics.
---
Environmental Epidemiologist in the Philippines (N = 1)
Abstract: The Philippines currently lacks researchers and scientists in various interdisciplinary fields, especially in environmental epidemiology. The need to inspire and encourage the youth to pursue a career in STEM-focused degree programs is crucial for the Philippines' sustainable development goals. I will quickly describe my early business career and academic life and how I became an environmental epidemiologist over a series of unexpected events and life choices. I will enumerate several challenges I had experienced as a scientist doing environmental epidemiological studies in the Philippines. In addition, past studies on hospital-acquired infection and indoor air quality in public hospitals and the MMDA Traffic Enforcers' Health Study will be used as examples for possible research opportunities for an environmental epidemiologist in the Philippines. Finally, recent epidemiological studies have reported a relationship between air pollution with COVID-19-related transmissions and higher death rates. An exposure assessment epidemiological study on COVID-19 transmission in public vehicles will also be discussed. Hopefully, in the next ten years, the number of environmental epidemiologists in the Philippines will not anymore be N = 1.
---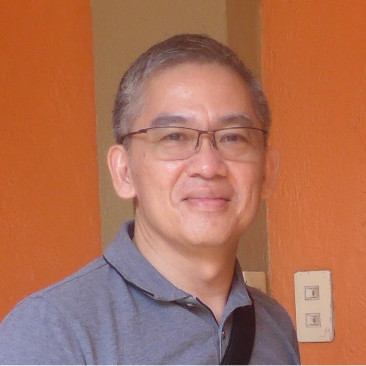 Elpidio Cesar B. Nadala, Jr., Ph.D.
VP, Research and Development
Diagnostics for the Real World, Ltd.
Dr Nadala is a virologist and microbiologist with 20 years of experience in academic research (1983-2003) and 17 years in industry (2003-2020) developing diagnostic assays for the detection of bacterial and viral pathogens. He co-founded Diagnostics for the Real World (DRW), Ltd. in 2003, where he led the development of rapid diagnostic tests for the detection of Hepatitis B Virus (HBV) surface antigen, Human Immunodeficiency Virus (HIV) antibodies, and Hepatitis C Virus (HCV) antibodies, as well as improved versions of the CE-marked Chlamydia rapid test. He also worked in the food and environmental testing industry for ten years, where he led a group of 17 Ph.D. scientists and 3 technicians in R&D to develop and produce cutting edge diagnostic kits and reagents (PCR/qPCR reagents and immunodiagnostic assays) to detect pathogens, parasites, toxins, GMO, antibiotics, allergens, and other adulterants in food and water. He has over fifty peer-reviewed publications in scientific journals. At present, he is vice president of R&D for DRW.
---
Rapid Development of a Point-of-Care SARS-CoV-2 Test
Abstract: In response to the COVID-19 pandemic, and the need for a sensitive and rapid nucleic acid based diagnostic test, the R&D group of Diagnostics for the Real World, Ltd. (DRW) developed the SAMBA II SARS-CoV-2 test. The test is a sample-in-result-out detection system, suitable for point-of-care use. It uses NASBA (Nucleic Acid Sequence Based Amplification) for amplification of the SARS-CoV-2 RNA and nucleic acid dipstick for detection. RNA extraction is integrated into the automated testing process and the results are read, interpreted, and reported by a camera to a tablet. The test system was developed in less than four weeks and has been in- use in the United Kingdom since March 2020.
---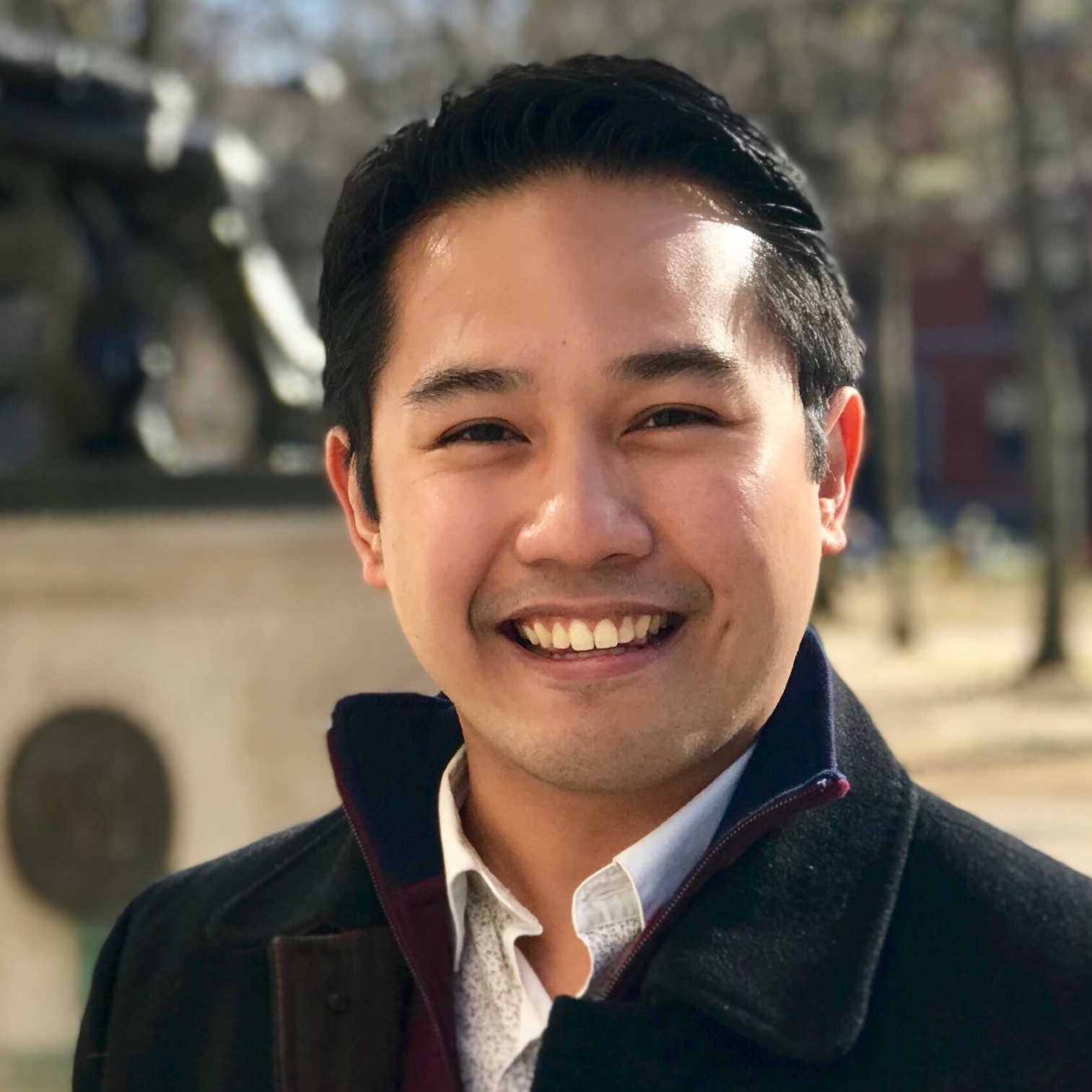 Renzo Guinto, MD DrPH
Chief Planetary Doctor
PH Lab
Renzo Guinto, MD DrPH is one of the staunchest voices for the new field of planetary health and for decolonizing the field of global health. Renzo is the Chief Planetary Doctor of PH Lab – a "glo-cal think-and-do tank" for advancing the health of both people and the planet. He is also Associate Professor of the Practice of Global Public Health and Inaugural Director of the Planetary and Global Health Program of the St. Luke's Medical Center College of Medicine in the Philippines.
An Obama Foundation Asia-Pacific Leader, Aspen Institute New Voices Fellow and Climate Reality Leader (under the initiative of former US Vice President Al Gore), Renzo is member of several high-level groups including: The Lancet–Chatham House Commission on Improving Population Health post COVID-19 (University of Cambridge); Advisory Council of Global Health 50/50 (University College London); Editorial Advisory Board of The Lancet Planetary Health; Forum on Climate Change and Health of the World Innovation Summit for Health (Qatar Foundation); and Lancet One Health Commission (University of Oslo). He has served as consultant for various organizations including: World Health Organization; World Bank; USAID; International Organization for Migration; Health Care Without Harm; Philippine Department of Health; Chilean Ministry of Health; and Institute of Tropical Medicine in Antwerp, Belgium. Renzo obtained his Doctor of Public Health from Harvard University and Doctor of Medicine from the University of the Philippines Manila. He has traveled to and lectured in nearly 50 countries; published more than 100 articles in scientific journals, books, and popular media; and directed and produced short films that communicate the message of planetary healing to the world.
---
Planetary Health: A New Compass for Our Post-COVID Future
Abstract: The COVID-19 pandemic has upended not just human health but also every sector of society. Within weeks, an invisible virus leaped from an animal to a human being, traveled across the globe, claimed thousands of lives, and continues to affect millions more. While the evolving impacts of COVID-19 are immense and unprecedented, it must be recognized that this pandemic is just one of the many contemporary health challenges that characterize the Anthropocene – the proposed geological epoch which emphasizes the massive influence of human activities in shaping the Earth's geology and ecosystems. Such ecological changes drive new health problems in return; for instance, climate change and biodiversity collapse have not stopped with COVID- 19's arrival, presenting long-term negative consequences to global population health.
As novel health threats resulting from human-induced global environmental change continue to unfold, a new scientific and ethical paradigm is needed – planetary health, which is an integrated positive vision for the advancement of health of both people and the planet. In recent years, planetary health has grown into an exciting transdisciplinary space for scientific inquiry, cross-sector advocacy, and policy action with strong commitment to systems thinking and intergenerational equity. It is also an invitation to designing alternative blueprints for the future of economy and society – new models that protect planetary boundaries and meet humanity's pressing needs. The COVID-19 pandemic has opened a rare window of opportunity for considering previously unthinkable reforms. Planetary health offers a new compass for the much- needed reset for building a world that is healthy, sustainable, and just – for the current generation and those yet to come.
Keywords: Planetary health, COVID-19, Climate change, Systems thinking, Futures thinking