The Arts and Sciences' Continuing Response to the Challenges of our Times
---
Program
The goal of this year's SFRC is to highlight continued efforts of CAS students and faculty REPS to contribute to knowledge development in their respective fields of study and to support multisectoral responses to local and national issues, particulary in the time of a global pandemic.
Nov 9 (Monday)
Opening Ceremony and Plenary Sessions


Master of Ceremonies:

Dr. Mark Oliver S. Llangco

09:00-09:15

Opening & Welcome

09:15-09:45

First Plenary Talk


DR. CESAR NADALA


Co-founder and V.P. Research & Development
Diagnostics for the Real World (DRW) Ltd.
Moderator:

Prof. Angella Melissa Carlos

09:45-10:15

Second Plenary Talk


DR. EMMANUEL S. BAJA


Research Professor
Institute of Clinical Epidemiology
National Institutes of Health, UP Manila
Moderator:

Dr. Annabelle T. Abrera

Parallel Sessions and Poster Viewing

10:30-12:00

Parallel Sessions (Oral Presentations)

01:00 – 01:30

Opening of Virtual Poster Gallery
Nov 16 (Monday)
Plenary Session and Closing Ceremonies


Master of Ceremonies:

Dr. Ronilo Jose D. Flores

09:00-09:30

Third Plenary Talk


DR. RENZO GUINTO


Chief Planetary Doctor
PH Lab
Moderator:

Mr. Rayven P. Aledo

09:45-11:15

Invited Talks

11:30-11:45

Awarding & Closing
---
Plenary Speakers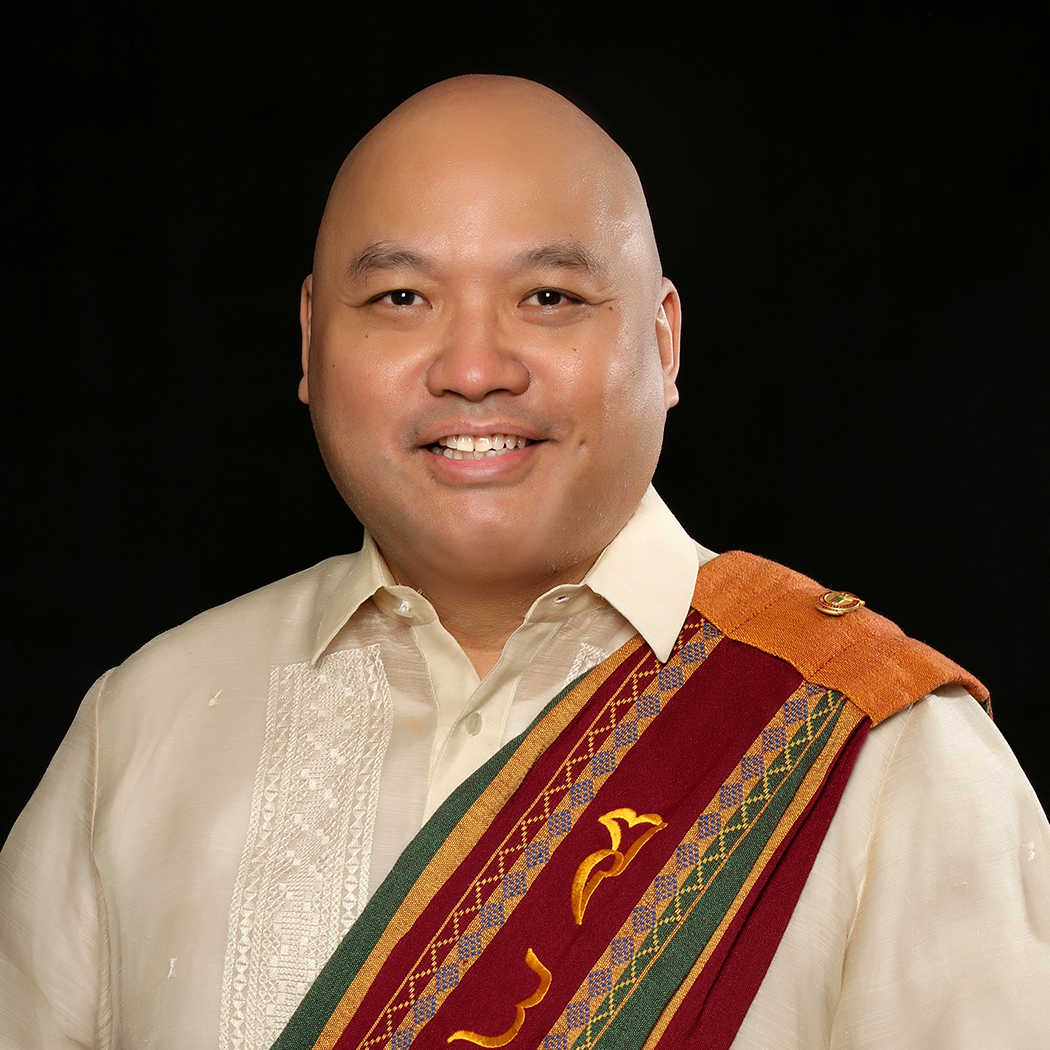 Dr. Emmanuel S. Baja
Research Professor
Exposure Assessment, Epidemiology, and Risk Lab, NIH UP Manila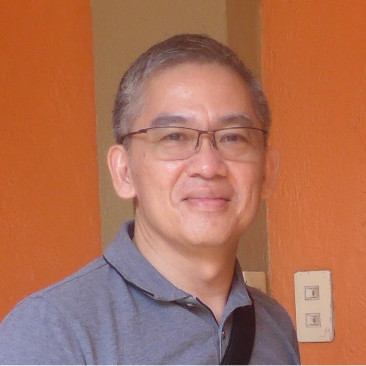 Dr. Cesar Nadala
VP, Research and Development
Diagnostics for the Real World, Ltd.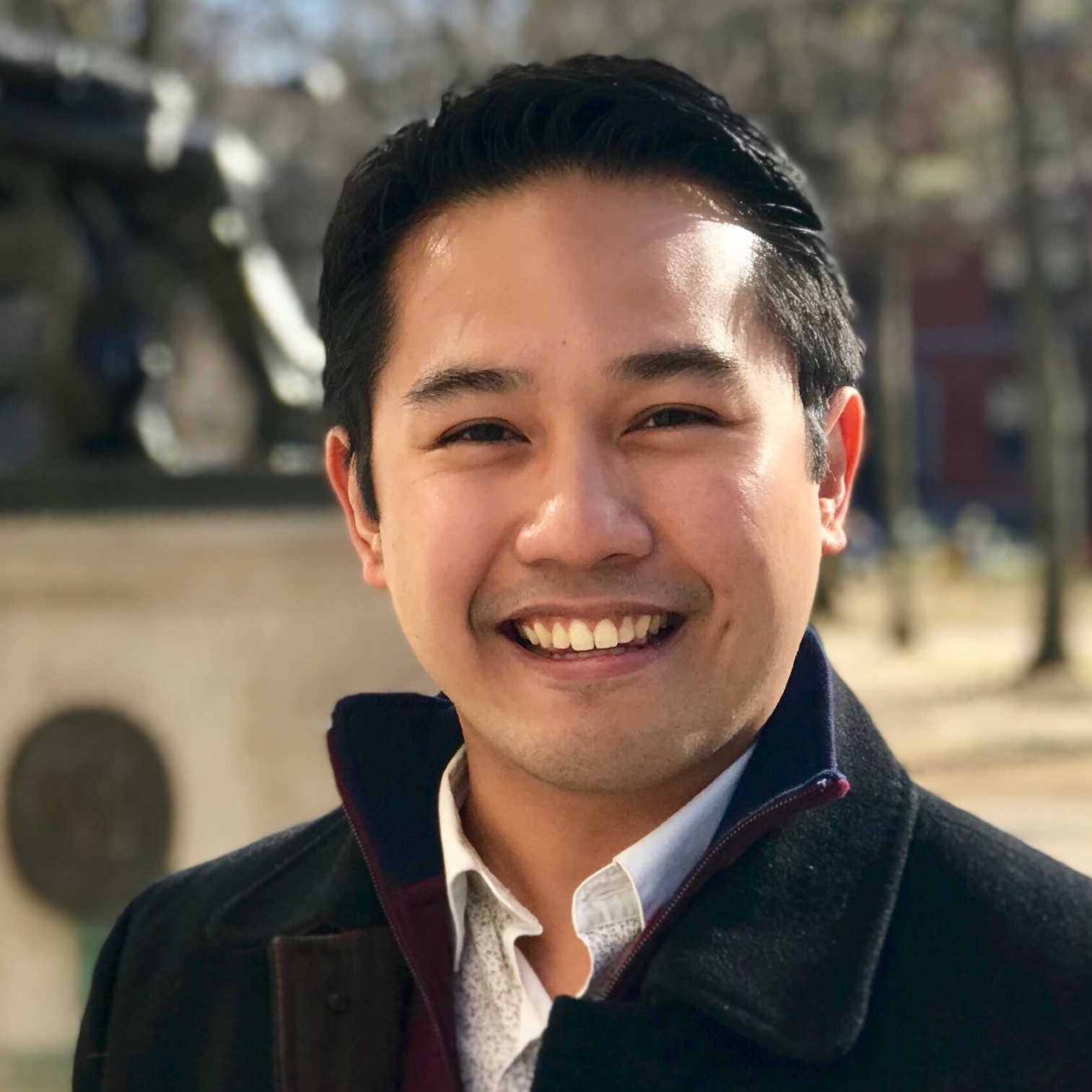 Dr. Renzo Guinto
Chief Planetary Doctor
PH Lab
Invited Speakers
| | |
| --- | --- |
| Dr. Marvin A. Albao | ​Computational Approaches to Materials Science Problems: Investigation of Impurity-driven Enhanced Nucleation of Aluminum Chains on Si-based Surfaces Using Kinetic Monte Carlo Simulations |
| Dr. Eduardo C. Cuansing, Jr. | Pumping Electrons in a Nanojunction Using Time-Varying Gates |
| Dr. Alvin Karlo G. Tapia | Charge Transport Properties in Disordered Systems in the Low-frequency Regions |
| Dr. Nonnatus S. Bautista | Diversity in ​Vitex negundo L.: Morphological, Genetic, Histochemical and Molecular Characterization |
| Dr. Jaderick P. Pabico | Generation of a Probabilistic Volcanic Ashfall Hazard Map of the 2020 ​Taal​ Eruption |
| Dr. Jomar F. Rabajante | Journeys and Challenges: UPLB Biomath COVID-19 Response |
---
---
Judges
Poster Paper Presentation

Dr. Joan Cecilia C. Casila
Dr. Pamela Custodio
Dr. Francisco B.Elegado
Oral Paper Presentation
(Junior Faculty Category)
Prof. Girlie Nora Abrigo
Dr. Ranzivelle Marianne Roxas-Villanueva
Prof. Winifredo B. Dagli
Oral Paper Presentation
(Senior Faculty Category)
Dr. Darwin Putungan
Dr. Jey-R Ventura
Dr. Nina M. Cadiz
---
Organizing Committee
Conference Chair
CAS Research Committee Chair
Dr. Maria Art Antonette D. Clariño
Conference Co-Chair
Dr. Chrysline Margus N. Piñol
, Associate Dean
CAS Research Committee Co-Chair
Dr. April Hope T. Castro
Conference Website (Website Committee)
Prof. Monina Gazelle Charina B. Carandang
Documentation (Library Committee)
Dr. Annabelle T. Abrera
---
CAS Research Committee Members
Registration and Secretariat Committee Chair
Dr. Maria Eleanor B. Aurellado
Registration and Secretariat Committee Co-Chair
Prof. Pauline Gidget R. Estella
Registration and Secretariat Committee Members
Prof. Desamarie Antonette P. Fernandez
Dr. Charina Gracia B. Banaay
Dr. Ma. Gregoria Joanne Tiquio
Technical Papers and Scientific Sessions Committee Chair
Dr. Marvin U. Herrera
Technical Papers and Scientific Sessions Committee Co-Chair
Dr. April Hope T. Castro
Technical Papers and Scientific Sessions Committee Members
Dr. Herbert Palines
Prof. Marco Miguel P. Parel
Judging and Awards Committee Chair
Prof. Marie Joy F. Lopez
Judging and Awards Committee Co-Chairs
Prof. Ruby Lynn G. Ventura
Dr. Ma. Desiree B. Aldemita
Judging and Awards Committee Members
---
Online Logistics Committee Chair
Ms. Katherine Loren Tan
Online Logistics Committee Members
Ms. Kristine Bernadette Pelaez
Mr. Perico Dan B. Dionisio
Ms. Maria Erika Dominique C. Cunanan
---