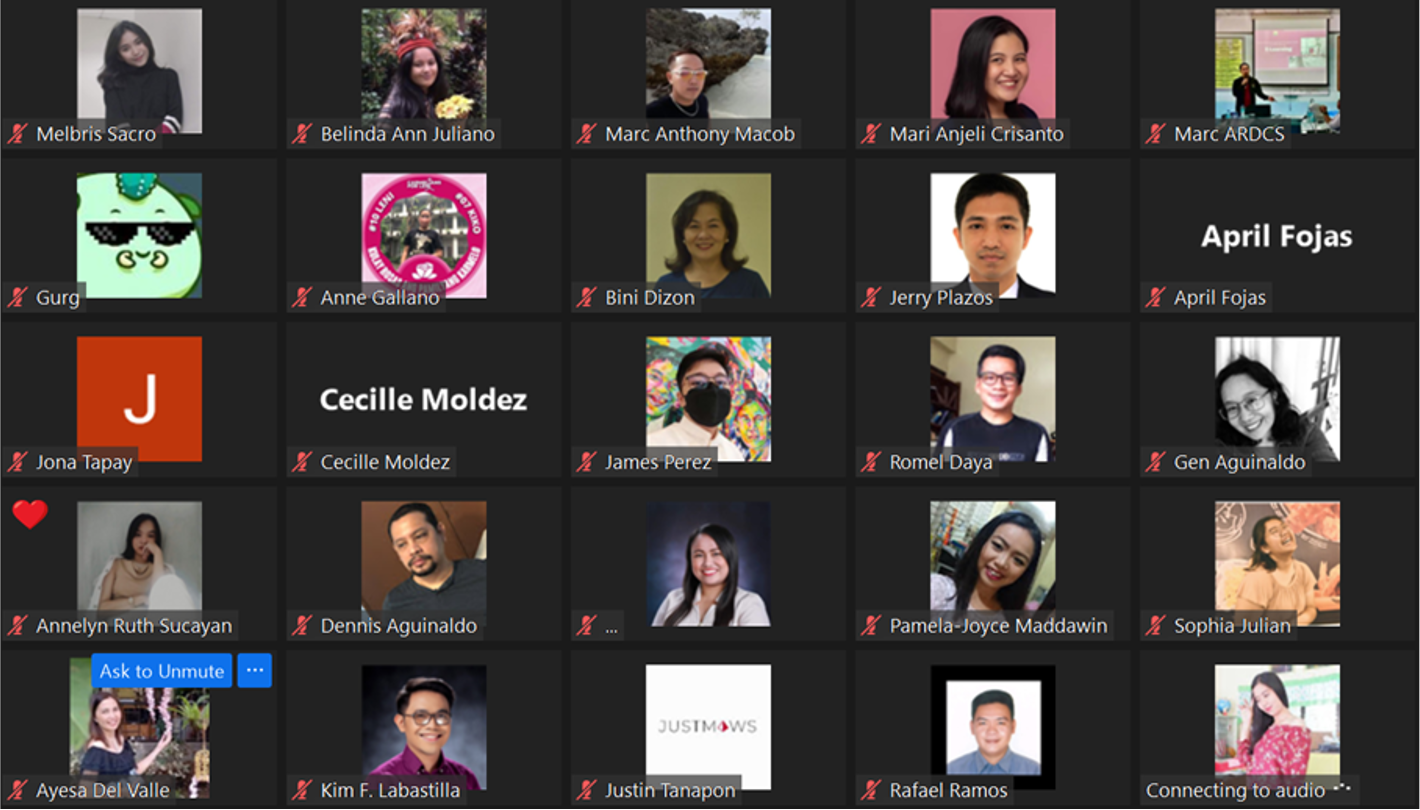 Third enLITEn Webinar spotlights play-based, experiential, and gamified learning
LOS BAÑOS, Laguna, Philippines–For its third open-to-the-public webinar, the UPLB Language Instruction Towards Excellence (LITE) Program of the College of Arts and Sciences, offered "Making Things LITE: Designing Play-based, Experiential, and Gamified Learning" on 18 April 2022 via Zoom and streamed simultaneously through Facebook Live. Dr. Ana Katrina de Jesus, LITE tutor and Department of Humanities Communication Division Head served as the resource speaker.
In her opening message, Dr. Maribel L. Dionisio-Sese, CAS Dean and LITE Program Manager, gave an overview of the webinar, the topic, and what the participants, composed mainly of public school teachers, were in for.
"Today's webinar is an initiative to reach out to you and share what we feel that could be helpful in the effective discharge of the best pedagogical practices you can apply as teachers," said Dr. Sese.
Dean Sese also highlighted how play-based learning can further help in nurturing a learner's centered approach in building curriculum and instruction: "We share this mutual responsibility to educate our youth and ourselves to elicit more meaningful interactions in the basic education sector. I trust that you will find today's webinar truly interesting and helpful."
Dr. de Jesus gave a full cycle discussion of the "Bahay-bahayan" design model where teachers become game designers, students become players, and classrooms become spaces of possibilities, activated by stories and what ifs. She also defined the basic concepts of this emerging teaching and learning approach.
"Play-based, experiential and gamified learning means putting in place a process-oriented and self-directed learning by doing and reflecting using game elements," said Dr. de Jesus.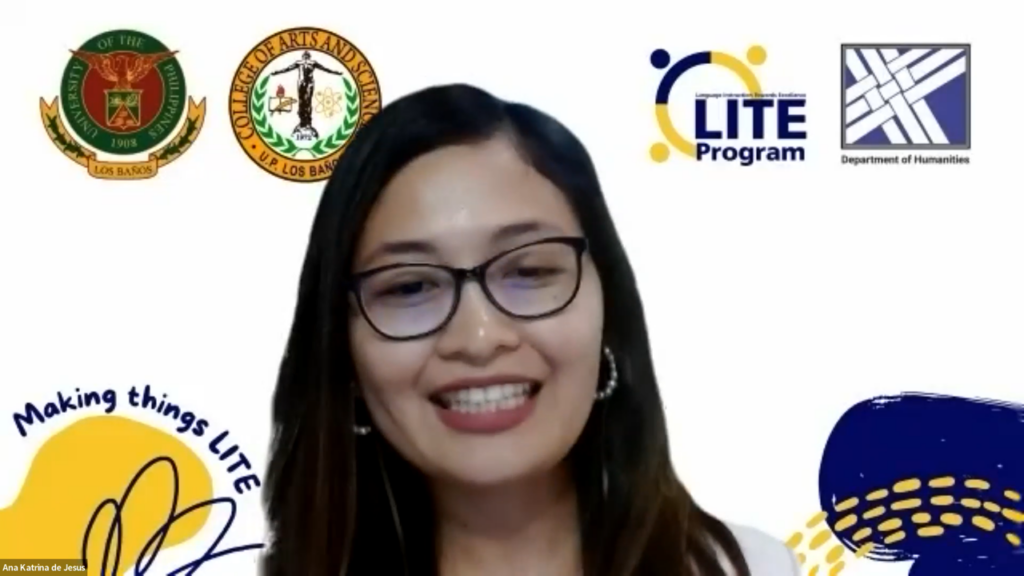 Participants from the Zoom platform journeyed with her in filling out the Bahay-bahayan Experience Design Canvas 5.0, while keen on tips in "making things LITE." LITE became a mnemonic device: L is for "let your design be verb-based", I – "identify narratives and invite learners in story worlds", T – "tie up learning outcomes with narratives to create gamified activities", and E – "engage learners through play."
"Applications of the said design model have revealed that play-based, experiential, and gamified learning promotes collaboration, creativity, critical thinking, and communication, which are necessary skills to navigate the 21st century," said Dr. de Jesus.
The online learning event shared sample lessons from her GE class in Critical Perspectives in Communication (COMM 10) to draw insights on how such creative approaches can be applied to different learning spaces.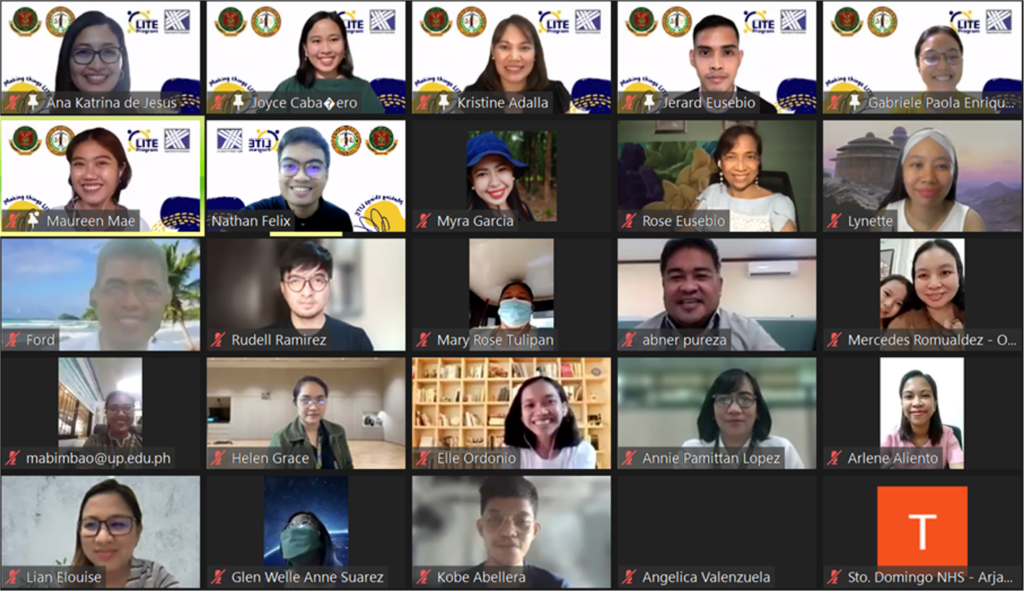 The resource speaker concluded, "We are called to become instructional and experienced designers because play is the highest form of research." In her closing message, Asst. Prof. Kristine K. Adalla, LITE Coordinator, expressed her gratitude to all the participants and to Dr. de Jesus for providing a bedrock for the participants in designing new learning tools that are pandemic-friendly.
"To our co-educators and future educators, thank you for sharing your time with us this afternoon. We hope that this webinar can help you design activities for your students that will be engaging for them. And as educators, it is our responsibility to make learning fun for our students and we hope that the lessons and insights shared today helped you in this exciting journey," said Asst. Prof. Adalla.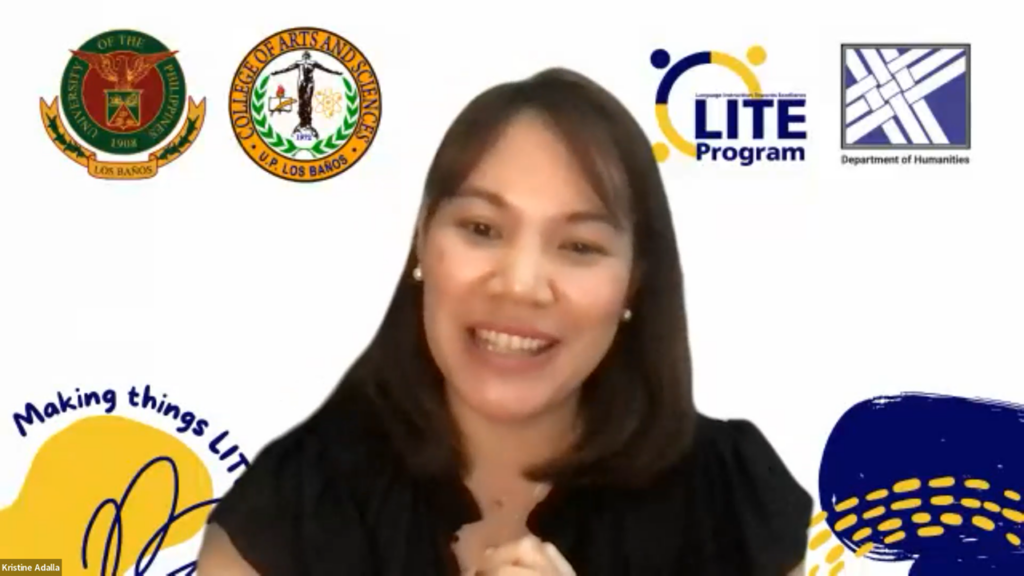 The webinar is part of UPLB LITE's extension activities, which began in 2020, that aim to share insightful and enlightening knowledge to UPLB constituents and the public. The LITE webinars also hope to be venues wherein participants could harness their potentials, especially in the time of COVID-19 and remote learning.
The LITE Program is an extension arm of UPLB-CAS for delivering English language training to international students.
The recording of the webinar may be viewed at the UPLB CAS LITE Program Facebook page.
— NP Felix