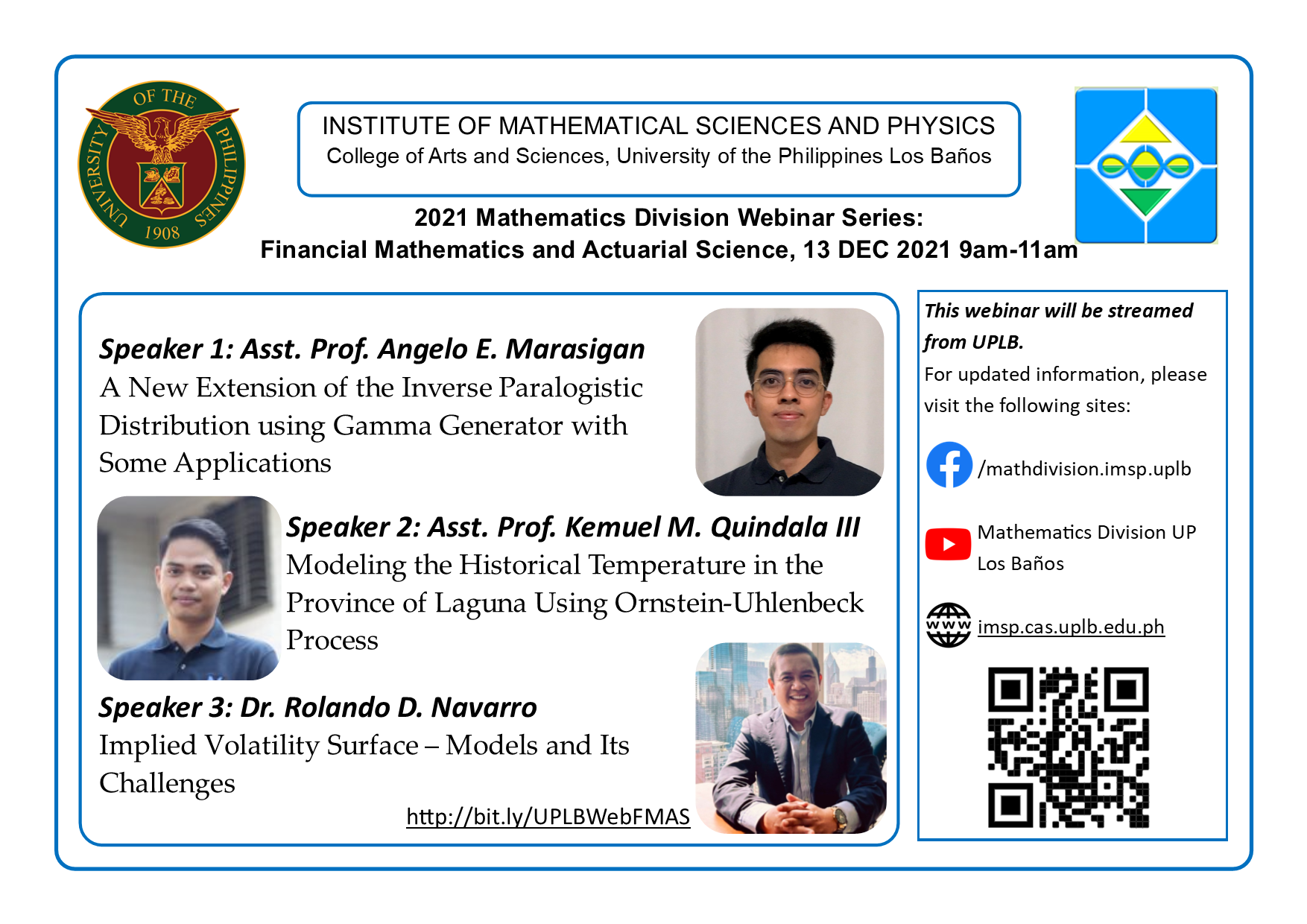 Mathematics Division, IMSP Conducts Fourth Quarter Webinar Series on Probability Models and Applications
The Mathematics Division of the IMSP conducted the last installment of this year's quarterly webinar series that showcases research works from the division. Held last December 13, researches on probability models and applications were discussed.
The first speaker, Asst. Prof. Angelo Marasigan talked about the gamma inverse paralogistic distribution model he proposed. He discussed the properties of the said distribution model and showed its application to a real data set.
Asst. Prof. Kemuel Quindala III then shared about his research with Asst. Prof. Jonathan Mamplata and Asst. Prof. Diane Carmeliza Cuaresma which is about modelling historical temperature using the Ornstein-Uhlenbeck process. He discussed the importance of determining the behavior of temperature in aiding policymakers to create measures in adapting to climate change. They specifically used the Ornstein-Uhlenbeck process to model daily maximum and minimum temperatures.
The last speaker, Dr. Rolando Navarro Jr., discussed different approaches to characterize volatility surfaces of stocks. He started with the classical Black-Scholes-Merton model and explained the need to try different models. He also shared his insights and experiences as a quant.
The series of webinars is spearheaded by Dr. Eduardo Jatulan, chair of the Research Committee of the Division.
— AMB Kabiri