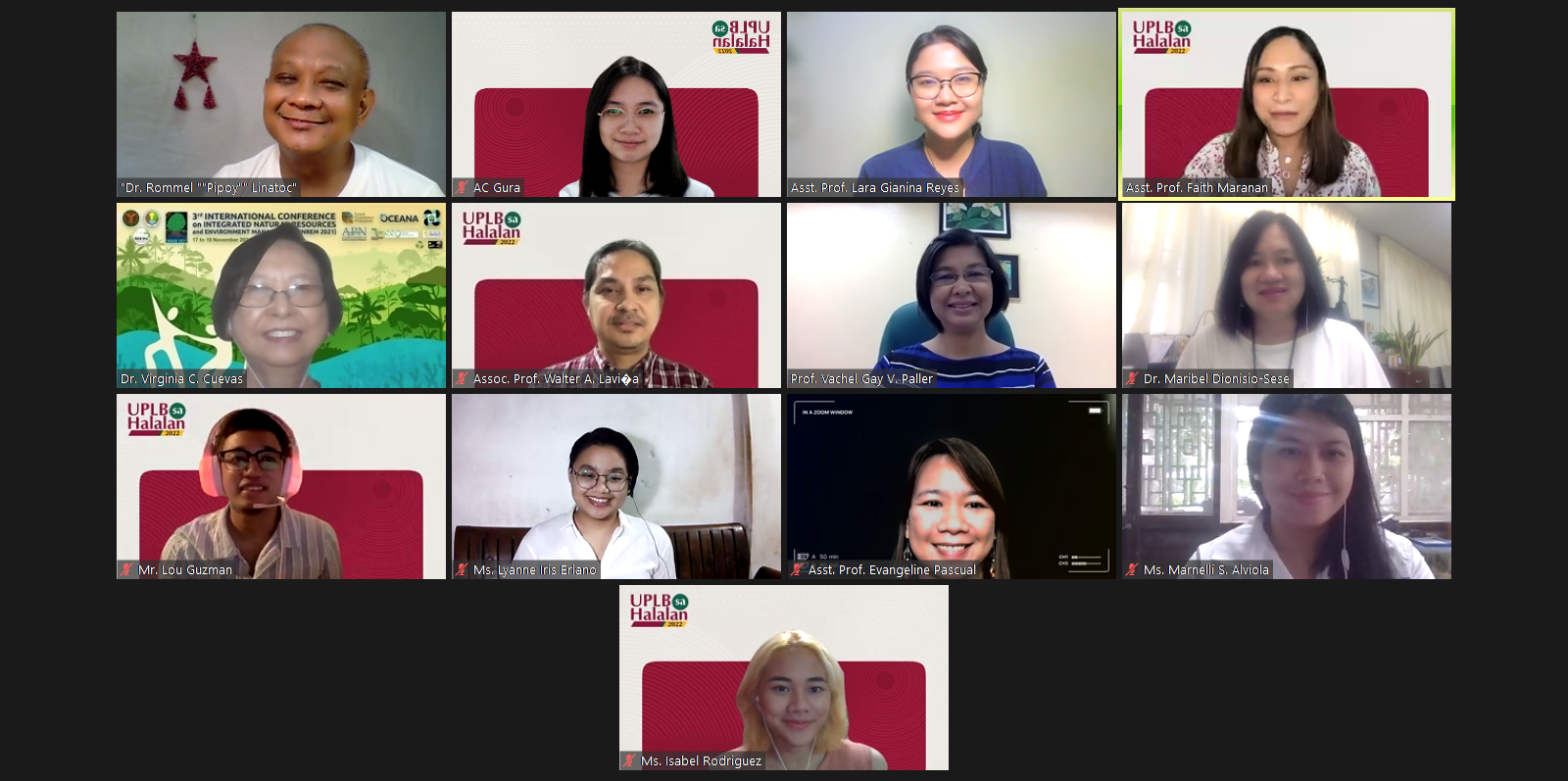 IBS holds UPLB sa Halalan 2022 Webinar
The Institute of Biological Sciences (IBS) held an online event titled "Voter's Conversation: Political Participation and Implications on Academic Institutions" as part of the UPLB sa Halalan 2022 webinar series last November 29, 2021 via Zoom and Facebook Live. The event was hosted by the IBS Student-Faculty Relations and Welfare (SFRW) Committee, IBS Public Service Committee, and IBS student organizations, with Assistant Professor Faith S. Maranan as the lead organizer.
Among the invited speakers were Assistant Professor Lara Gianina Reyes of the Department of Social Sciences of UPLB and Dr. Rommel "Pipoy" Linatoc, a UPLB alumnus and an associate professor of Development Studies in UP Manila. Assistant Professor Reyes discussed the issues and challenges in the Philippine elections as well as the framework on how voters should choose their future leaders in the incoming elections. Dr. Linatoc tackled the implications of the Philippine elections on the academic sector and emphasized the significance of academic freedom and holistic learning in relation to choosing the next country's leaders.
Dr. Virginia C. Cuevas, Professor Emeritus, served as the reactor of the lectures by the speakers. She expressed her agreement with both speakers and presented the issues on economy, education, environment, and science, technology, and innovation which she highlighted as national government concerns.
"The event was organized to provide a platform to talk about the importance of political participation in the 2022 Philippine Elections and its implications on science, literature, and arts. Furthermore, we want to serve our freshmen students, who are also first-time voters, by explaining to them their role and what important factors they can consider in picking a candidate to vote for," Assistant Professor Maranan said.
–JG Campang