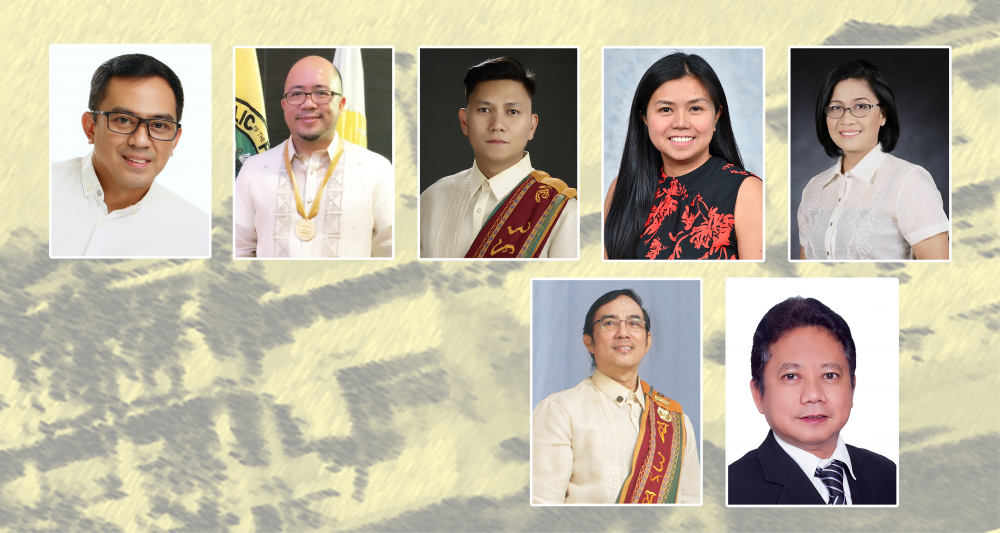 CAS Alumni honored at the 103rd UPLB Loyalty Day
Seven CAS alumni awardees are among this year's honorees for the 103rd UPLB Loyalty Day celebration.
Dr. Lemnuel V. Aragones and Dr. Gabriel O. Romero, who both earned their degrees from the IBS, were recipients of the Outstanding UPLB Alumni Awards.
Receiving the CAS Distinguished Alumni Awards are Dr. Shirley Agrupis, Dr. Jonalou SJ Labor, Dr. Arvin C. Marbibi, Dr. Elmer Jose A. Maceda, and Dr. Vera Marjorie E. Velasco.
---
The Oustanding UPLB Alumni Awardees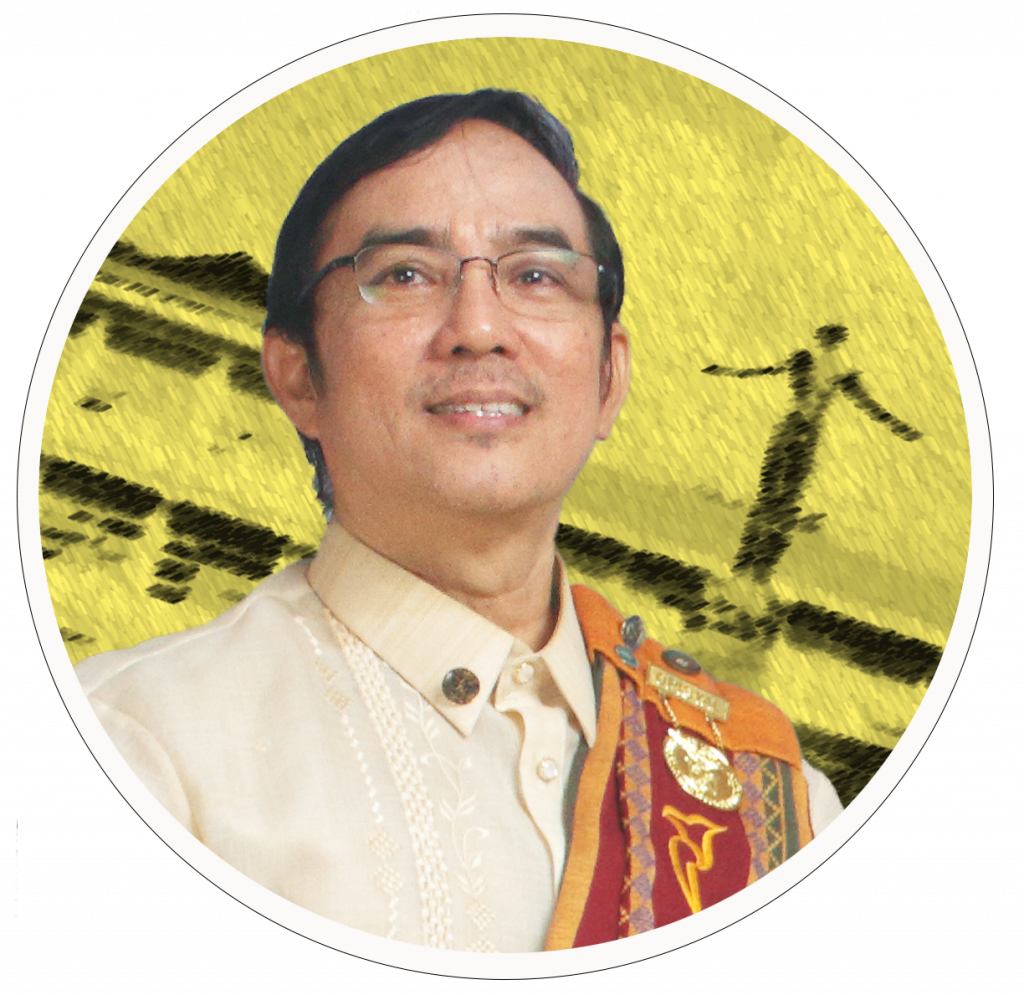 Dr. Lemnuel V. Aragones is this year's recipient of the Outstanding UPLB Alumni Award for his valuable contributions to marine mammal research and conservation and environmental science. He is a founding member of the Philobioscientia, The UPLB Life Sciences Society and was a former UPLB faculty where he taught Animal Ecology and Marine Mammalogy.

In 2001, he was awarded the Outstanding Young Scientist for Marine Zoology by NAST of DOST because of his contributions to dugong and sea turtle research. He helped organize the Philippine Marine Mammal Stranding Network Inc (PMMSN) in 2005, and later developed the Marine Mammal Research and Stranding Laboratory in 2014 at the Institute of Environmental Sciences & Meteorology (IESM) in UP Diliman where he is currently a professor. He has worked on small cetaceans in Tañon Strait and dugongs in Calawit Island, Busuanga.
He is also a member of key organizations such as the Sirenian Specialist Group of the IUCN Species Survival Commission, and has served as the President of the Philippine Environmental Science Association from 2016 to 2019, and President of the Asian Marine Mammal Stranding Network (AMMSN). Dr. Aragones has combined science and policy work in his dedication to advance the conservation and protection of marine mammals and various marine ecosystems in the country.
— MEB Aurellado
---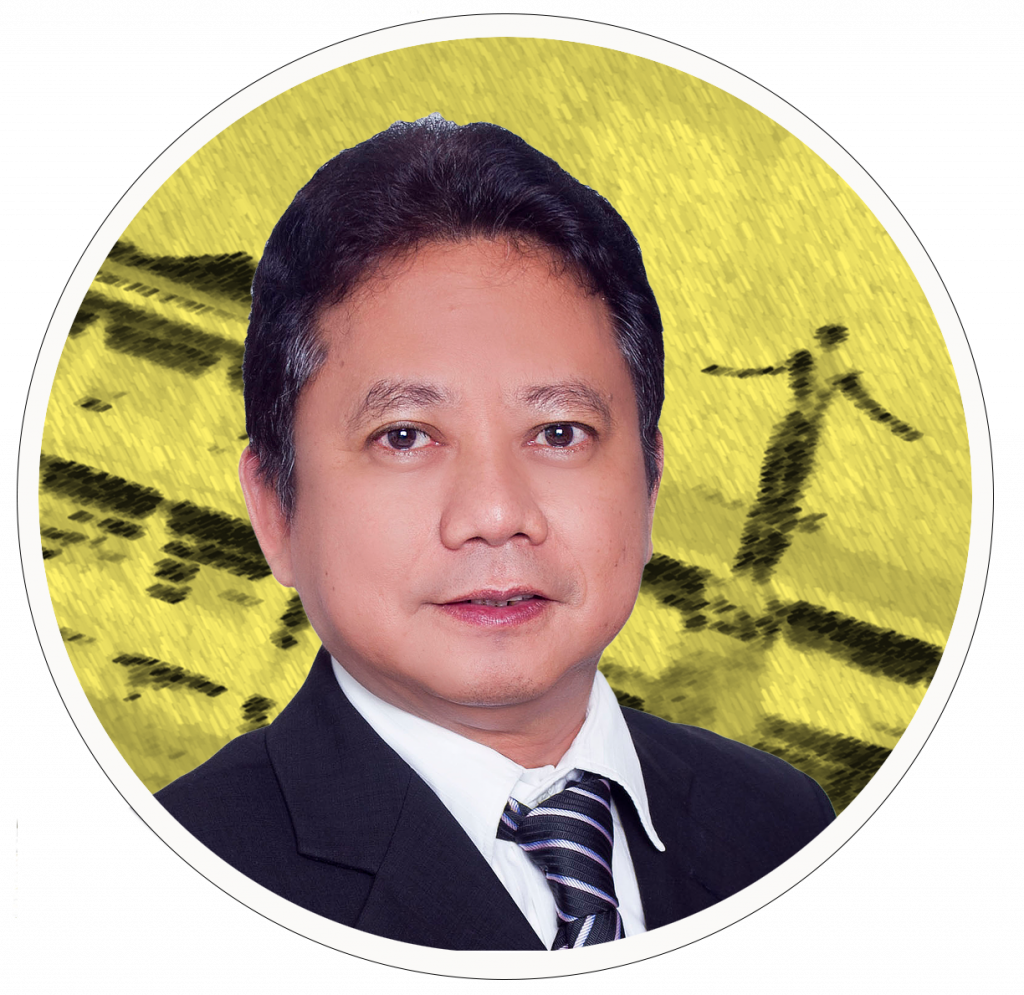 Dr. Gabriel O. Romero is Outstanding UPLB Alumnus Awardee for his noteworthy contributions to the field of genetic resources conservation and crop biotechnology. Dr. Romero received his Bachelor of Science degree in Biology in 1983 and proceeded to take his master's degree in genetics in 1989.
His research on rice genetics during his time at the Philippine Rice Research Institute led to the development of rice elite lines that are highly resistant to insect pests and diseases for yield stability. He is a champion for biotech corn product development and stewardship and an outspoken advocate of biotechnology and the seed industry. His campaign with the government on imposing refuge requirements for commercial Bt corn stewardship has been effective in controlling corn borers, which resulted in 400,000 corn farmers to sustainably reap the benefits from Bt corn.
A dynamic leader in the plant science community, Dr. Romero has fostered partnerships with government and various stakeholders in food and nutrition security. With his astute leadership and unwavering dedication as a crop biotechnologist, Dr. Romero continues to be an innovator in plant breeding among researchers and policy makers.
— MEB Aurellado
---
CAS Distinguished Alumni Awardees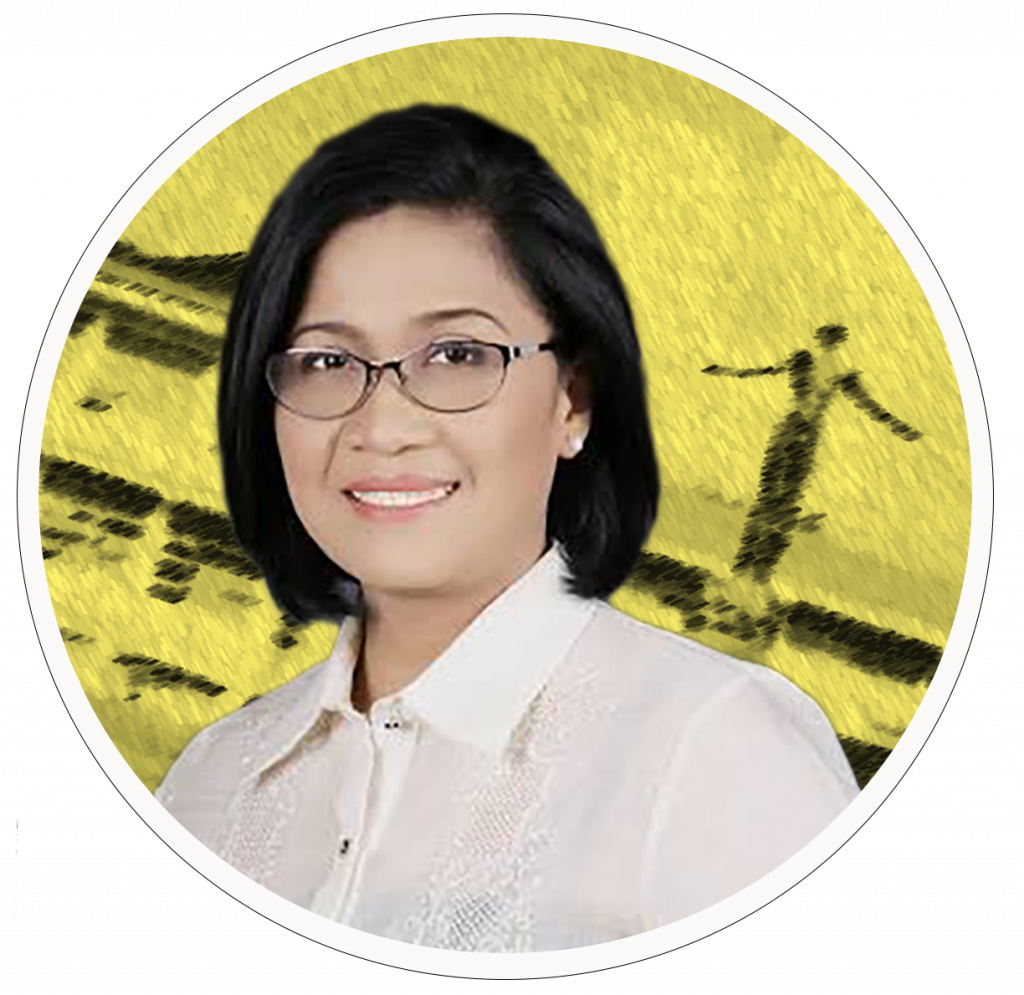 Dr. Shirley C. Agrupis is the recipient of the UPLB CAS Distinguished Alumna Award for her noteworthy achievements and meritorious performance as an administrator and researcher. In 1985, Dr. Agrupis finished BS Biology (cum laude) in Mariano Marcos State University (MMSU) where she became the president in 2017.
She obtained her MS (Botany) degree in UPLB under the supervision of Dr. Norma O. Aguilar in 1992. Prior to becoming the president of MMSU, she also held other administrative positions in the university including the Director for External Affairs and Partnerships and Director for Planning and External Affairs. As the president of MMSU, she directed the university toward international recognition as a QS Stars-rated, ISO-certified institution, and Level IV State University.
As an outstanding researcher, she was named by the National Academy of Science and Technology (NAST) as one of the finalists for the Dioscoro L. Umali Outstanding Science Administrator Award.
The awards that she has received include the William D. Dar Research Leadership Award by the Philippine Association of Research Managers, the Lingkod Bayan Award by the Civil Service Commission of Region I, and the Most Outstanding Ilocano 2019.
— AL Rayos
---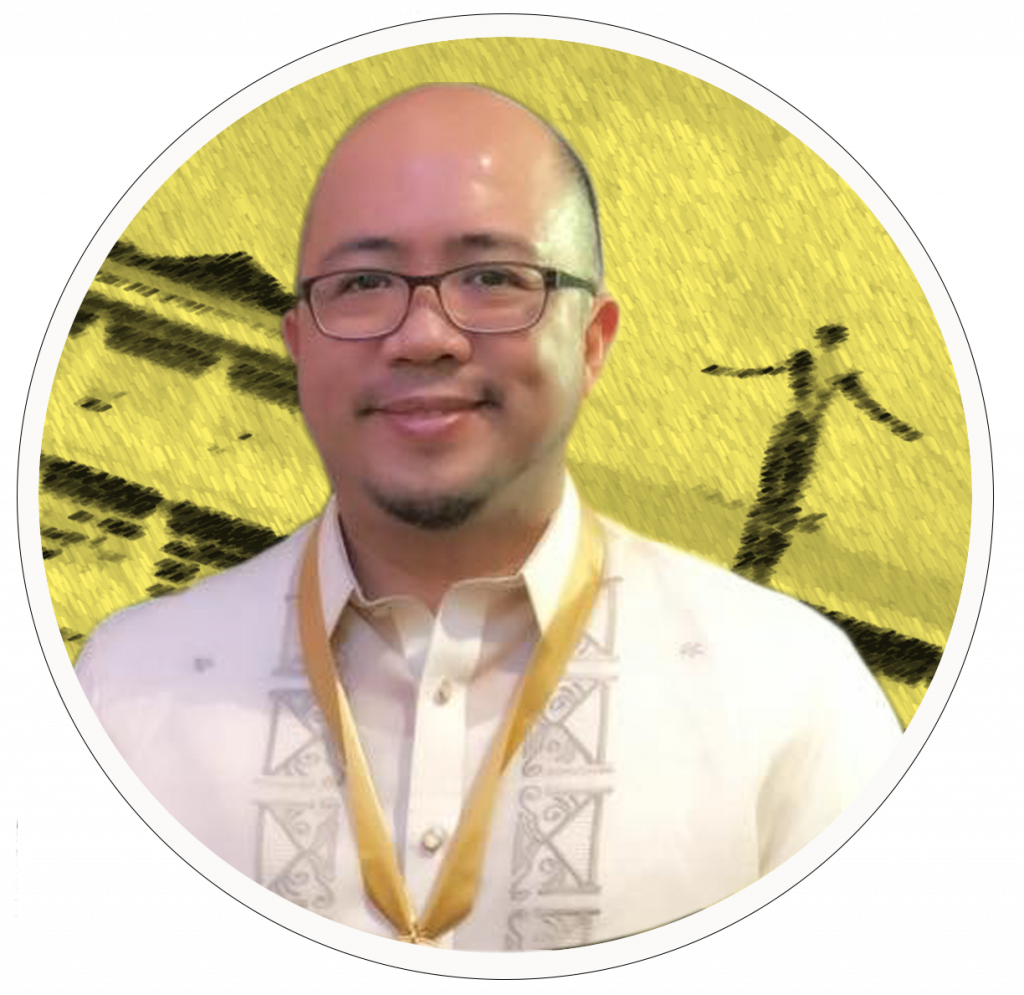 Dr. Arvin C. Marbibi is awarded the UPLB CAS Distinguished Alumnus Award for his remarkable and excellent service as a medical doctor, public servant, and educator. During his fruitful years in UPLB as a BS Zoology student, he joined the academic organization UPLB Philobioscientia, and the Lisieux Music Ministry. Dr. Marbibi went on to become a duly professional physician and has been dedicated to public health service for more than 20 years. He is a faculty member of the Philippine Association of Diabetes Educators and speaker in various diabetes conferences and symposia. His vast knowledge in the field of biological science has helped him handle several public health programs including Dengue, Tuberculosis, HIV, and other tropical diseases.
Dr. Marbibi is the Top Active Consultant in the Department of Internal Medicine in Pope John Paul 2 Hospital and Medical Center, a DOH accredited tertiary hospital in Las Piñas City that has admitted numerous COVID-19 cases since the start of the pandemic. He is also currently facilitating the construction of the city's COVID-19 Molecular Laboratory. As the current Emerging and Reemerging Infectious Disease Program Manager of the Las Piñas City Health Office, Dr. Marbibi has been assigned as the head of the Isolation Unit of the Local Inter-Agency Task Force in Las Pinas City and designated as Facility Administrator of LIGTAS sa LAS PINAS, the first LGU-initiated COVID-19 Community Isolation Unit in the National Capital Region last May 2020.
Dr. Marbibi is an exemplary modern hero, a true health work frontliner, bravely risking his life in the battlefield during the current public health crisis.
— MEB Aurellado
---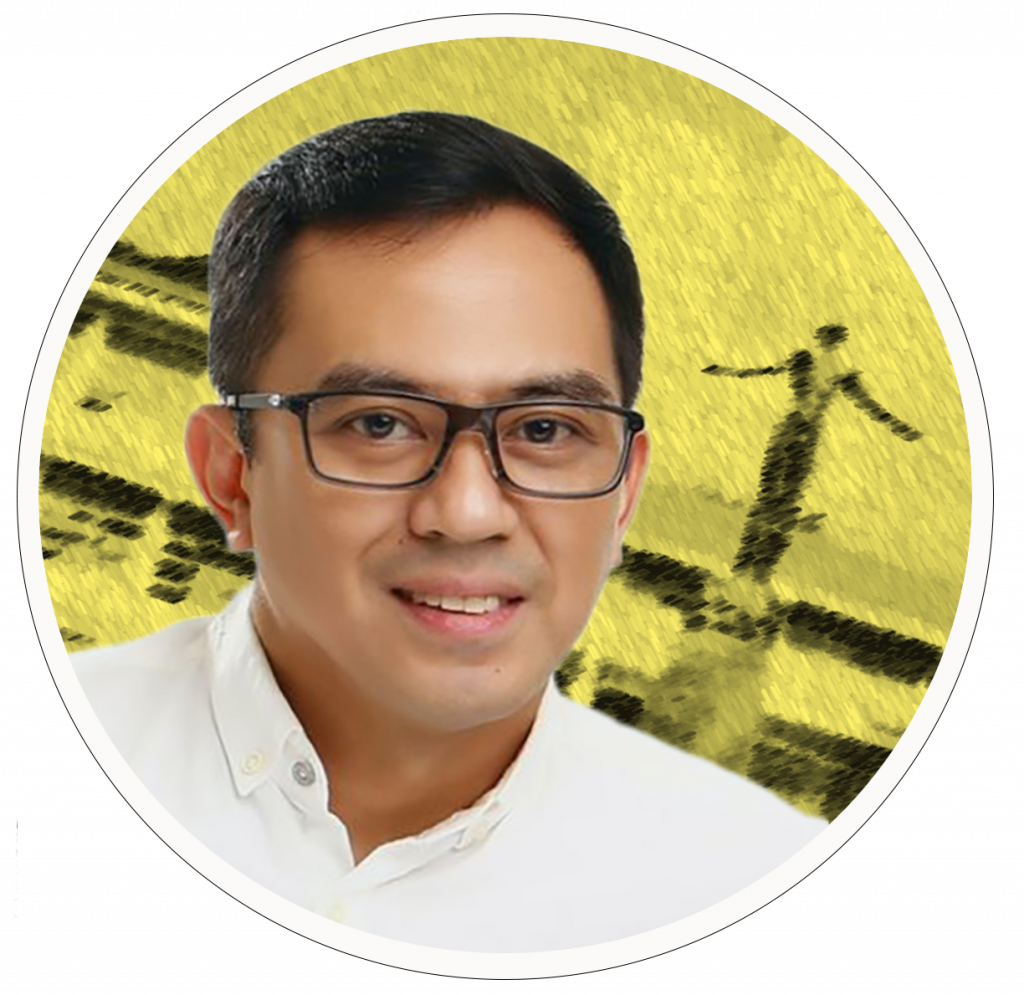 Dr. Elmer Jose A. Meceda is 2021 UPLB CAS Distinguished Alumnus Awardee for his outstanding contributions in the field of medical and neurosurgical education, research, and training.
A former UPLB Student Council vice chair in 1990-1991 and campus heartthrob, Dr. Meceda is now a renowned neurosurgeon and endoscopic spine specialist. His most compelling achievements are developing and performing slipped disc surgery through the mouth, a novel feat that has gained the world's attention.
He is a leader in the Academy of Filipino Neurosurgeons and several International Endoscopic Spine Surgery Societies. He serves as faculty to many international minimally invasive surgery courses and conferences even during these times that learning was mostly converted to virtual platforms.
He also participates in the training of future physicians and neurosurgeons in the country as a faculty of the UERMMMC College of Medicine, Department of Clinical Neurosciences.
Dr. Meceda credits his BS Zoology training and exposure to the realities of Philippine society in UPLB in driving him to become more persevering and innovative while being conscious of his social responsibilities.
— VGV Paller & MEB AUrellado
---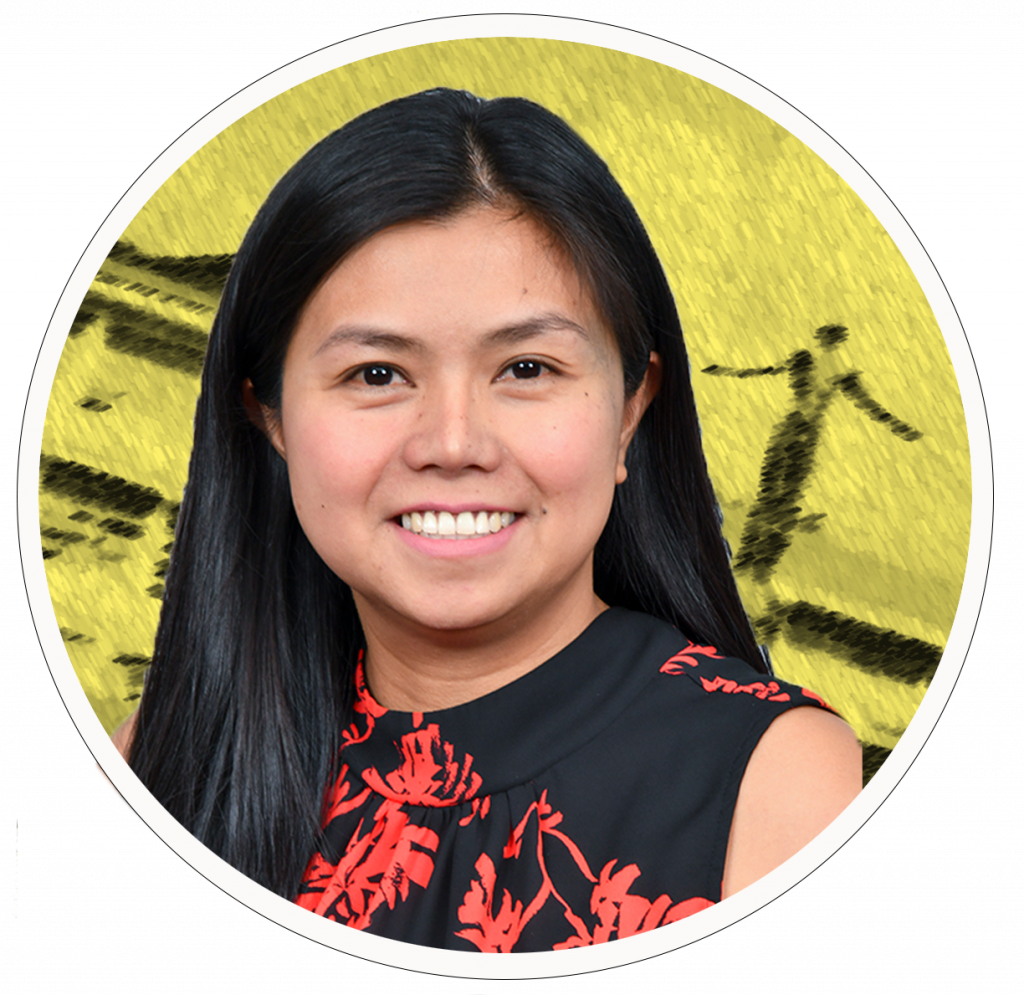 Dr. Vera Marjorie E. Velasco is UPLB CAS Distinguished Alumna Awardee for her excellent contributions to plant science as well as the Filipino community.
She finished BS Biology in 2003 under the supervision of Dr. Merlyn S. Mendioro (the former IBS director). Now the Senior Research Associate for Greenhouse Operations at University of Toronto Mississauga, Dr. Velasco pioneered research elucidating the mechanisms responsible for plant acclimation to phosphorus deficiency and simulations of future climate. These researches, published in top-tier scientific journals, led to advancement of the knowledge of the scientific community, breeders, and forest managers.
She received the McMaster International Research Excellence Award in 2013 and Mitacs Globalink Research Award in 2019. Being dedicated in bringing together Filipinos in Canada in various fields of science and technology, she co-founded the Filipinos in Canada-Academics, Researchers and Scholars (FiCARS) association, a group of more than 60 Filipinos promoting research, fostering networks, providing mentorship opportunities to Filipino youth, and supporting organized Filipino groups. This year, the association was awarded the Philippine Consulates General Toronto Quincentennial Award, and Dr. Velasco was named Ontario's Community Champion.
— AL Rayos
---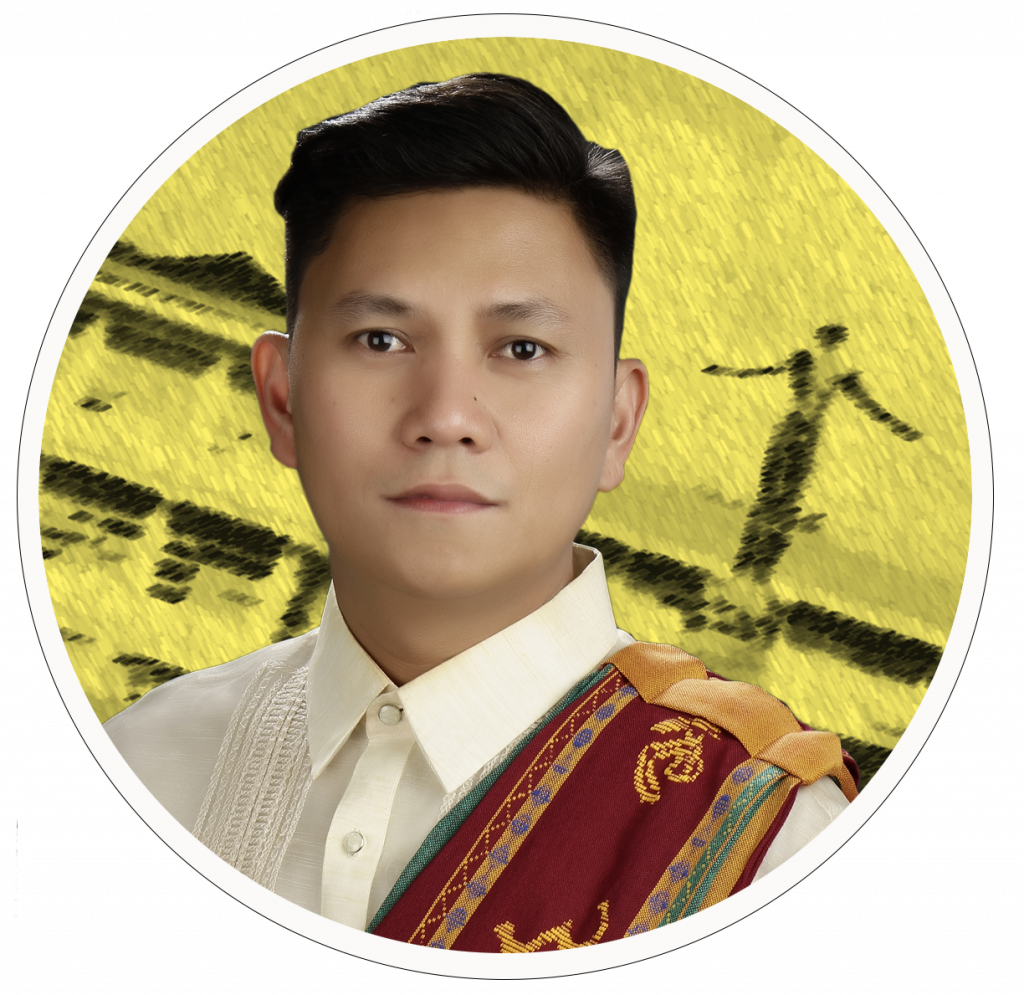 With two decades-long of outstanding leadership, continuous excellence in the academe, and commitment to national service, Dr. Jonalou SJ. Labor is honored CAS Distinguished Alumnus for Communication Research and Education this year.
Being at the forefront is an innate part of his leadership career. From the beginning, he had a stint as a theater actor and production manager while studying and teaching in UPLB. Later in his career, he would become a university administrator, associate professor, and a revered academic researcher. Dr. Labor is now the Special Assistant to the Vice President of Public Affairs at the UP System. He is currently in charge of helping the university maintain its relationships with the government and its external partners. Alongside that, he is also involved in the university's crisis response for being part of the UP System's Crisis Management Committee.
While being active as an administrator, Dr. Labor also spearheads as an educator-director in UP Diliman. He is an associate professor at the Department of Communication Research at the UP College of Mass Communication (UP CMC) and a director at the Office of Research and Publications in the same college.
Dr. Labor holds a PhD in Communication from the University of the Philippines and earned his BA and MA degrees in Communication Arts in UP Los Baños. His vigor in leadership then began in UPLB, at the Department of Humanities where he had served as former head of the then Speech Communication and Performing Arts Division. At the UP CMC, Dr. Labor is a co-leader in the Filipino Communication Experience Laboratory. Also, as the director of the college's research and publication, he helps to ensure the excellence of the research outputs of his college. And under his belt, he spearheads the Plaridel Journal, an academic journal on communication, media, and society, with global recognition.
Outside UP, he has extended service internationally, being one of the awards committee members of the prestigious International Communication Association. He is also a member of two other international organizations namely the Asian Media Information and Communication Centre (AMIC) and the Asian Congress for Media and Communication (ACMC).
Dr. Labor has a record of outstanding research in the areas of communication and technology, mediated LGBTQ+ realities, health communication, and risk/ disaster communication that have been recognized in national and international paper conferences. Dr. Labor also has existing research commitments with the following: UP Diliman's National Service Training Program Office, UP Diliman's Office of the Field Activities, the UP System's Resiliency Institute and the city of Manila, the DOST Philippine Council for Health Research and Development, and the Union and Bloomberg.
UP and Beyond
Dr. Labor's expertise expands to the fields of communication research and education and social sciences. He handles research projects on these areas by conceptualizing, proposing, and publishing research works in various Scopus and WOS-indexed journals, and all these contributed to education and various institutions in the Philippines.
He has led the reformulation of the course offering of the National Service Training Program (NSTP) to UP Diliman and UP Pampanga colleges and units. He had worked together with the NSTP Council of UP Diliman to redesign the NSTP course to meet the remote learning standards during the pandemic.
In the national arena, Dr. Labor is a board member of the Philippines Communication Society (PCS), a member of the Philippine Association for Communication and Media Researchers, Inc., and a life member of the Speech Communication Organization of the Philippines.
His invaluable contributions to educational innovations have helped education policies in various universities in the country. With his online learning designs he made for the UP CMC's undergraduate and graduate research courses, other universities in the National Capital Region were also able to adapt his works for their instructional design.
Dr. Labor's relentless commitment to communication research had pushed forward initiatives, together with his colleagues at the UP CMC Department of Communication Research, to create book chapters for communication research primer that will help social science teachers and students learn the basics of research during the pandemic.
Truly, Dr. Labor's twenty years of ingenious service not only paved ways for the various programs and systems within the university, but his contributions in the communication and social sciences scholarship extended beyond UP–a true outstanding alumnus that has had a great impact to the nation.
— A Estacio