In keeping with its mandate of enriching English proficiency of scholars, the CAS Language Instruction Towards Excellence (LITE) Program spearheaded a Basic English Training course in partnership with the Southeast Asian Regional Center for Graduate Study and Research in Agriculture (SEARCA), with classes running for 15 days from 19 July 2021 to 13 August 2021.
With the aid of Zoom Web Conferencing and Google Classroom, the course will train 20 Southeast Asian SEARCA scholars from Indonesia, Lao PDR, Myanmar, Malaysia, Laos, Thailand, Cambodia, and Vietnam. The goal is to develop their English communication skills to further equip them in their journey as leaders and strong pillars in the field of agriculture..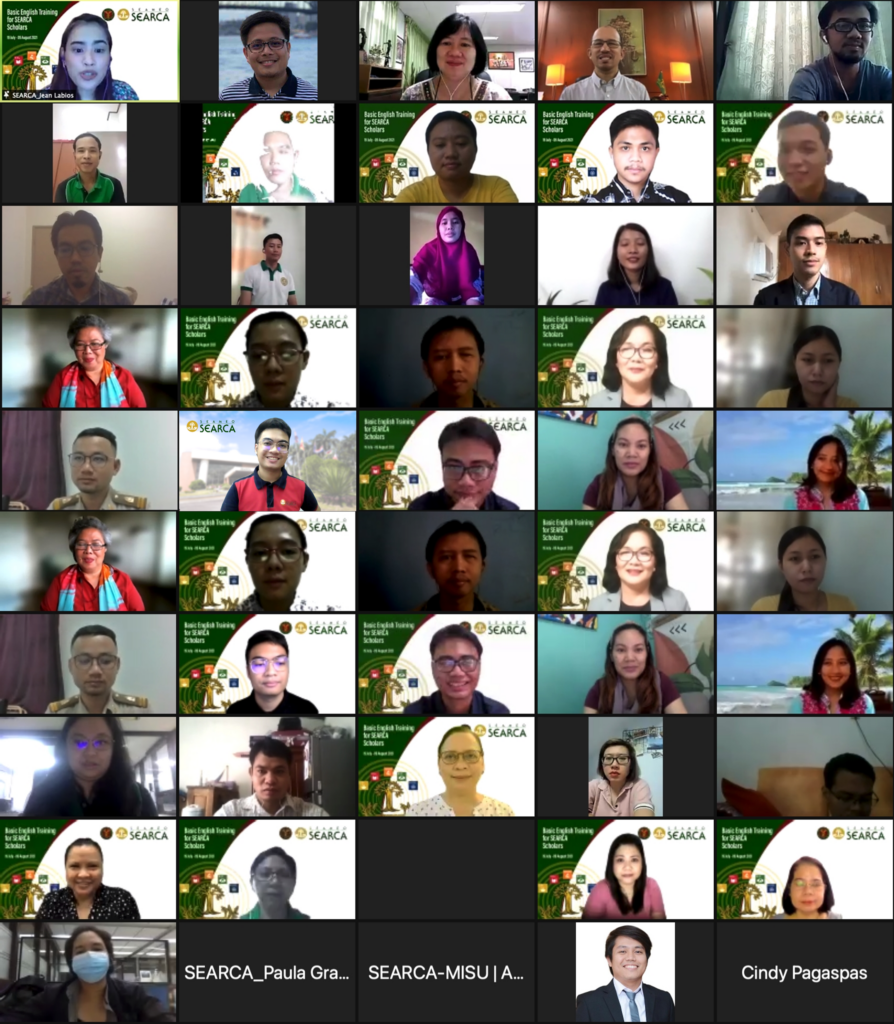 In her opening message during the training's opening ceremony, Dr. Maribel L. Dionisio-Sese, LITE Program's Manager and CAS Dean, highlighted the program's dedication to the enrichment of the English communication skills, having served over a thousand international graduate and undergraduate students for the past 20 years.
This year's training is led by Dr. Mabini DG. Dizon for Basic English Grammar and Writing; Asst. Prof. Elizabeth Segura-Krueger for Pronunciation Improvement and Oral Presentation Skills; and Asst. Prof. Jerard Ancel D. Eusebio for Reading, Conversations, and Vocabulary Enrichment.
To suit the remote learning setup imposed by the ongoing pandemic, the tutors redesigned their learning modules specifically for the SEARCA scholars.
Despite the challenges brought about by this new learning mode, the LITE Program remains steadfast in its commitment to the internationalization of education through the conduct of the English language training. In this unified stance, the LITE program aims to continually serve UPLB constituents and its outside affiliates for the ceaseless growth and advancement of promising scholars in various fields through the mastery of the language.
The LITE Program functions under the CAS Dean's Office and is currently headed by its Program Coordinator, Asst. Prof. Kristine K. Adalla of the Department of Humanities.
— A Inciso